WATER BOTTLE WITH SNACK STORAGE
What is a FLPSDE?

FLPSDE is a 20oz insulated water bottle and a 7oz snack container IN ONE.
How does it work?

Simply sip from the top, FLIP, and snack from the bottom.
Will it keep my water cold?

FLPSDE bottles are made with vacuum insulated stainless steel so you can expect your water to stay hot or cold for hours.
Is FLPSDE right for me?

FLPSDE bottles were designed with active lifestyles in mind. If you're constantly on-the-go, love traveling and spending time outdoors, FLPSDE bottles are everything you didn't know you needed.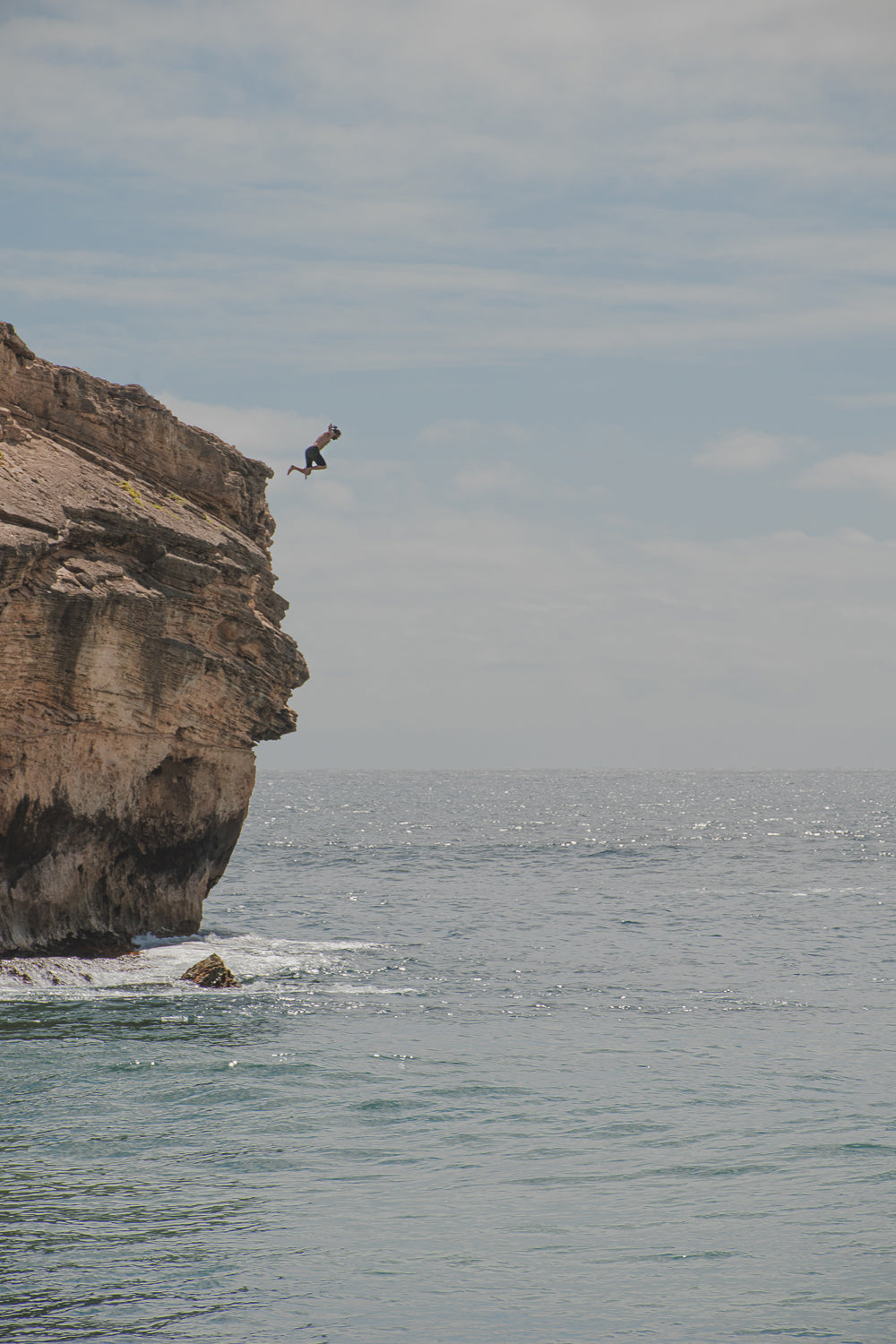 ABOUT US
Est. 2019, FLPSDE is an independently owned lifestyle brand with patented products designed right here in the US. As an avid traveler and action sports enthusiast, FLPSDE's founder wanted a more convenient way to keep water and snacks on-hand for long adventures. He thought, "Wouldn't it be great if my water bottle could also hold a granola bar or trail mix?" This is where FLPSDE's story begins...
READ MORE
DETAILS
07 oz Snack Storage

Bottoms up! FLPSDE's patented multi-use design keeps your snacks fresh. Just FLIP the bottle to access its 7oz built-in storage.

SHOP

20oz Drink Capacity

FLPSDE is an insulated water bottle and snack container in one. Sip from the top, then FLIP to get your snack on.

SHOP

Durable & Reusable

FLPSDE bottles are made with pro-grade, vacuum insulated, stainless steel, which keeps drinks hot or cold for hours.

SHOP
FEATURED
Men's Journal

Travel Gift Guide

"While there are countless reusable options on the market, none are as versatile as FLPSDE...an ingenious dual-chamber design."

Food Network

Best Reusable Meal Prep Products

"If you're excited to stop using single-use plastics, this bottle kills two birds with one stone...you can enjoy chilled water and a handful of granola or pretzels at the same time."

Fox News

Gifts For People Who Love To Fish

"Once the guy or gal in your inner circle [who can't get enough rod time on their schedule] heads out with this water bottle with storage space for snacks, they'll wonder how they did it any other way."